Guatemala is wonderful. Antigua is magical. And I love food.
Our first month in Guatemala we spent in the San Marcos area with mi amor's family near the pacific beach town of Tilapa and the Mexican border town of Tapachula. We got Guatemalan home cooking EVERY DANG DAY. And honestly, during the rest of our trip only one other place really came close to it. One other place that mi amor's mom happily took her family to and made mi amor make those happy food sounds everyone makes when they eat something that hits them in their soul.
Rincon Tipico
In total we spent 12 full days in Antigua and we ate at Rincon at least 6 of those 12 days. A big part of that was the amount of food you can get for only 30-40 quetzales each ($4-5). It was great for the stomach and the budget.
Open for breakfast, lunch and dinner, this restaurant right in the heart of Antigua serves tipico, like "typical," meaning traditional Guatemalan. You can actually go anywhere in the country and ask if they serve "tipico." It was one of the few places we went that was packed with both locals and tourists.
Their constant lunch menu includes your choice of meat which comes with some combination of heavenly potatoes, pasta salad, or green dressed salad. I recommend the chicken. We only had breakfast there once, but it's very hearty. Definitely check it out, especially if you like eggs.
They also have a daily special that is very good. We went twice on Mondays so I could get the soup, which reminded me of mi amor's mom's. The broth is great, and then you add rice and chicken to it. Ugh. My mouth is watering right now.
And EVERYTHING comes with a big stack of the biggest, fluffiest, best corn tortillas I have ever had in my life. I usually don't even like corn tortillas all that much, but I find myself craving the ones from Rincon. You can see them being handmade all day long right at the entrance.
The drinks that come with the meal are also very traditional, and differ depending on the day. My favorite is the jamaica (pronounced huh-my-kuh) juice which has a very sweet and fruity flavor or the horchata which is a milky drink made with rice and cinnamon. Mi amor also loved the tamarind juice, but tamarind is a fruit with a sour flavor which isn't really my thing.
If you're vegetarian this is also a really good place for you, which honestly seemed a little hard to find. They'll give you extra potatoes, pasta salad, guacamole, and green salad to make a plate just as heaping as the regular.
The point of travel is connection (in my opinion), and there is no better way to connect with a place and its people than food. Rincon Tipico will give you a taste of very "typical" Guatemalan food, and honestly you are missing out if you don't get some of that in your life.
So go, visit, enjoy, EAT!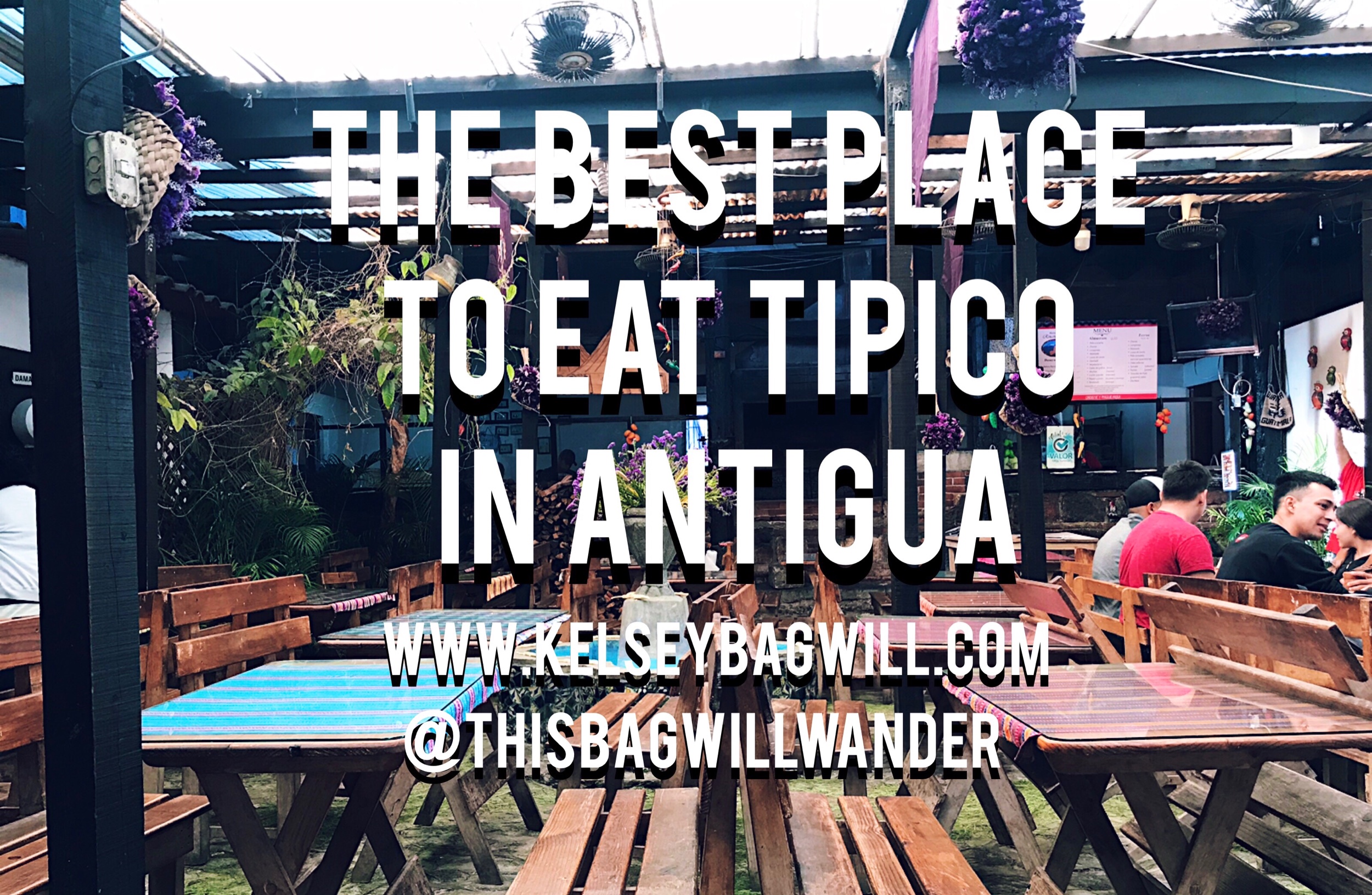 Share with your friends and convince them to go with you!