One of the ways I consider a place worth being is how close to nature I can get. Especially if I'm looking to recharge or have any kind of spiritual space. As in so many other ways, Lake Atitlan did not disappoint in this area either. Here are 5 hikes one can take just around San Marcos:
Indian Nose
This is likely one of the main tourist attractions of the entire lake area. The hike isn't too difficult, and the views are killer. We opted for the sunrise option, and I'm so happy we did. The hike up was in the dark with flashlights, but that's part of the fun right? You will need to hire a guide though. It can be tricky to find where the trail starts, especially in the dark. We got one from one of the many tourist stalls on the main strip in San Marcos, which was pretty nice because it ended up just being us and our guide in a tuktuk. We compared several stalls' prices, and they were all around 100Q ($13) each. The other groups were all in large vans, and I really hate the pressure of trying to keep up with a group. I'm usually quite a bit slower. The guides also collectively make hot coffee and tea for everyone at the top, which is very cozy as you wait for el sol.
San Pedro Volcano
Another one of the main tourist attractions, San Pedro Volcano is one of two main volcanoes right on the lake. If you look up the lake on Instagram, this is what you will see. It's also the relatively easier of the volcano trekking options. We took a tuktuk from San Marcos to the trail head. It would have been cheaper and faster to take a boat to San Pedro, then a tuktuk to the entrance, but c'est la vie.
You have to go with a guide, mostly so that you don't lose your way. It's also better to pay locals directly whenever you can, especially if you are benefiting from the natural resources of their people. Which you are anywhere around the lake. It's also recommend you not bringing any valuables, as banditos are a thing. That's why I have no pictures from this hike, though many people do. The guides will take you to an observation tower very near the top, but no further. The path to the top is still in progress, and that's where it can get more dangerous.
I struggled quite a bit due to altitude, asthma, and not being in the best shape of my life. I really just wanted to say I'd hiked up a volcano. If I left Guatemala without being able to say that, had I really ever been?? The guided hike to the two-level observation deck is a great place to rest and refuel, and take in the view of the lake from on high.
Cerro Tzankujil Nature Reserve in San Marcos
More of a short walk than a hike, nevertheless if you pay the entrance fee to jump off the "trampoline" in San Marcos you may as well explore the rest of the area. This reserve is protected from homes or business snapping up the prime real estate and has nice paths that will take you up to a view, over to the jump, or down to the lake for one of the best swimming spots on the lake.
Santa Cruz to Jaibalito
We found this hike via a quick Google search at Atitlan Living, and I'm SO glad we decided to try it. Take a lancha over to Santa Cruz, and head up the steepest town around. We walked up into the town to explore a bit and top up on saldo (phone minutes/data), but you don't have to go all the way up. It's still insanely steep for a bit though. Brush up on how to ask for the trail to Jaibalito in Spanish before you go, and follow the friendly instructions. The path will take you along the shore, up into the hills, and past spectacular photo ops. You'll end up in Jaibalito, a tiny village with Club Ven Aca along the shore. Stopping here for a drink and a dip at their (cold!) infinity pool after a sweaty hike was SO relaxing. We felt a bit scrubby compared to the other customers, so maybe if you care about that kind of thing pack a cute bikini in your hiking bag. Or don't.
San Marcos to Jaibalito
Or vice versa, if you'd like to continue hiking after your dip at Club Ven Aca. We didn't end up doing this, because we had heard it wasn't as straight forward of a trail. We may have been wrong, but if you're nervous about it like we were, you can go with a group from Hostel Del Lago in San Marcos.
To Elephant Rock In San Marcos
Another one of the "we should do this" things that didn't get done, head to Hostel Del Lago in San Marcos and scan the flyers for information on this weekly excursion.
A note on safety:
If a hike has a guide option, TAKE IT. If you become unsure of the route, STOP IT. If there is any chance you may be caught at night, DON'T DO IT. Take a buddy. While the area is generally very safe for tourists, you still have to take reasonable precautions. During our 6 weeks there we had acquaintances get robbed on the path between Jaibalito and San Marcos, and a British tourist went hiking at night and was found dead near Indian Nose (no evidence of foul play, she very likely could have fallen in the dark). Don't take anything you wouldn't want to get stolen. Banditos can hang out where tourists hike. The prevailing advice is that if you do get held up, just give them whatever you have. A few quetzals is not worth your life.
Again, nearly everyone we met was LOVELY and we never had any problems. But there are desperate people everywhere. Don't be dumb.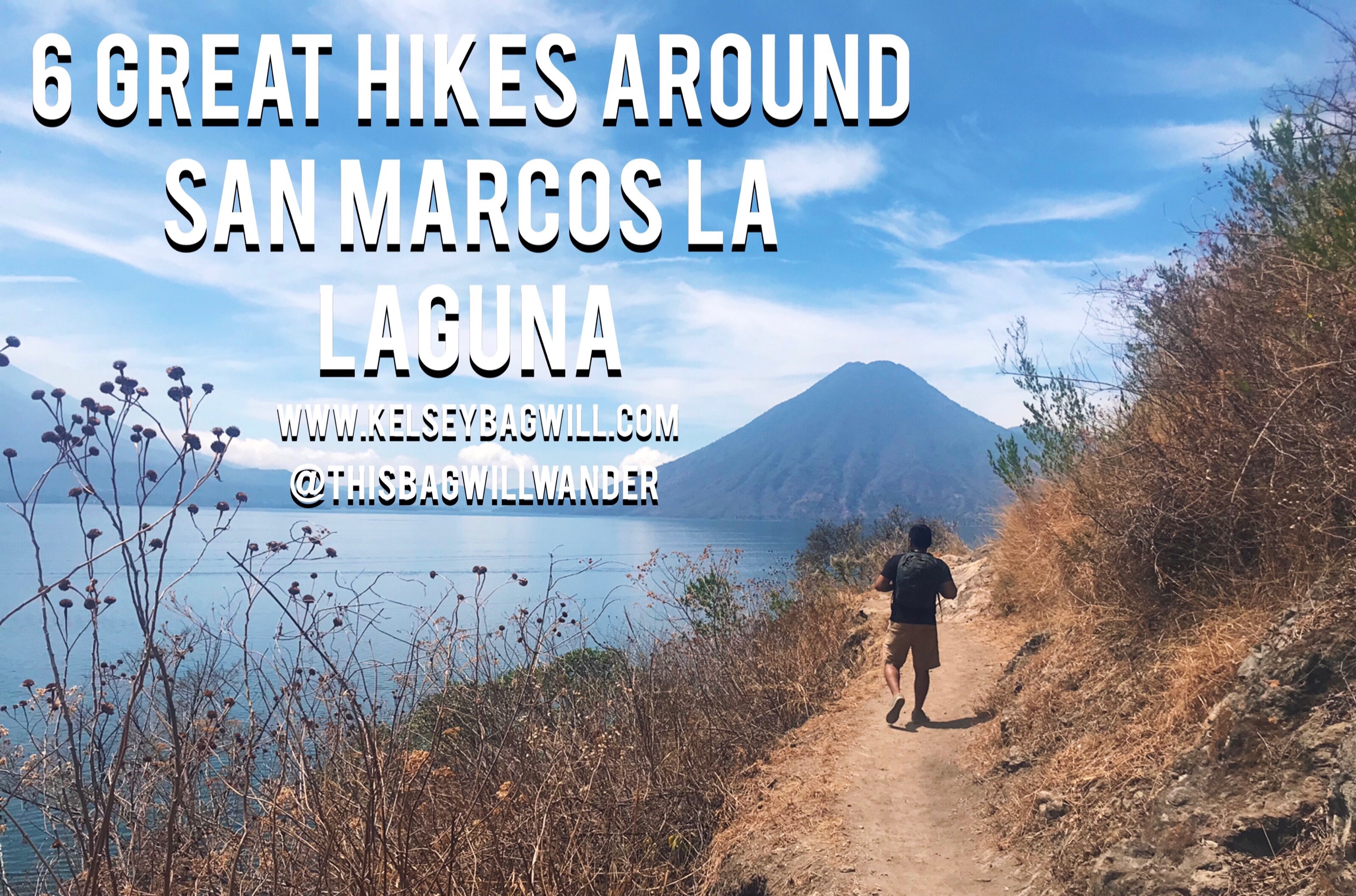 Save this so you won't forget where to go once you get there.